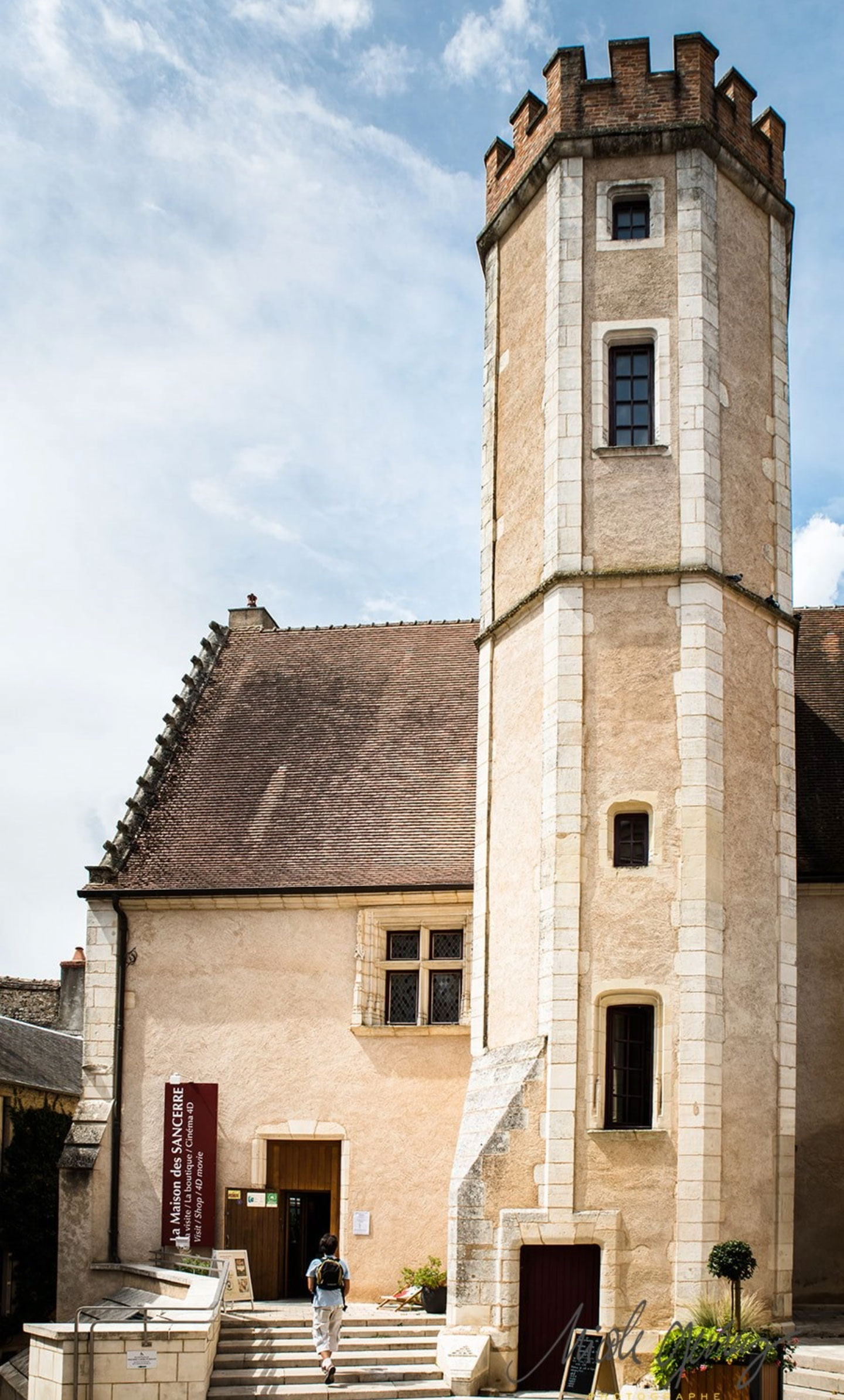 From the Farnault House to Maison des Sancerre
a historic building to serve as a showcase for our appellation
In keeping with the image of the nobility and ancientness of its terroir, Maison des Sancerre is housed in a heritage building, the so-called "Farnault" house, which dates back to the end of the Middle Ages or the beginning of the Renaissance.

Although part of the Farnault house (the bottom of the octagonal tower on the façade) may be older, most of the building seems to date back to the 15th century.

It was most certainly built by a powerful bourgeois or landowning family, yet it is not known what it was built for. Some believe that it may have been the residence of the Lord of Herry (a village located south-east of Sancerre, on the left bank of the Loire River). Information about the building as of the 18th century is more readily available.
Sold to a religious organization, the building then housed nuns who cared for patients from the local hospital, which was located where the town hall stands today. At the time of the French Revolution, in 1793, the building was confiscated and sold as state property : it was the sub-prefecture for a short time, before being sold to an individual circa 1800.

The house then became the church rectory.

After that, it was purchased by a notary named Quilliet, who, in 1860 decided to raise the staircase tower on the façade, and add notches to it. In the first half of the 20th century, the house welcomed refugees during the Spanish Civil War and during the Occupation, the people of Sancerre hosted clandestine dances there. After WWII, around 1950, the building became the municipal preschool and some winegrowers today remember having been pupils there.

After being purchased by a family association based in Bourges in the aim of turning it into a holiday centre, the building was soon abandoned, fell progressively into ruin, and due to lack of money, was covered with sheet metal for over fifteen years.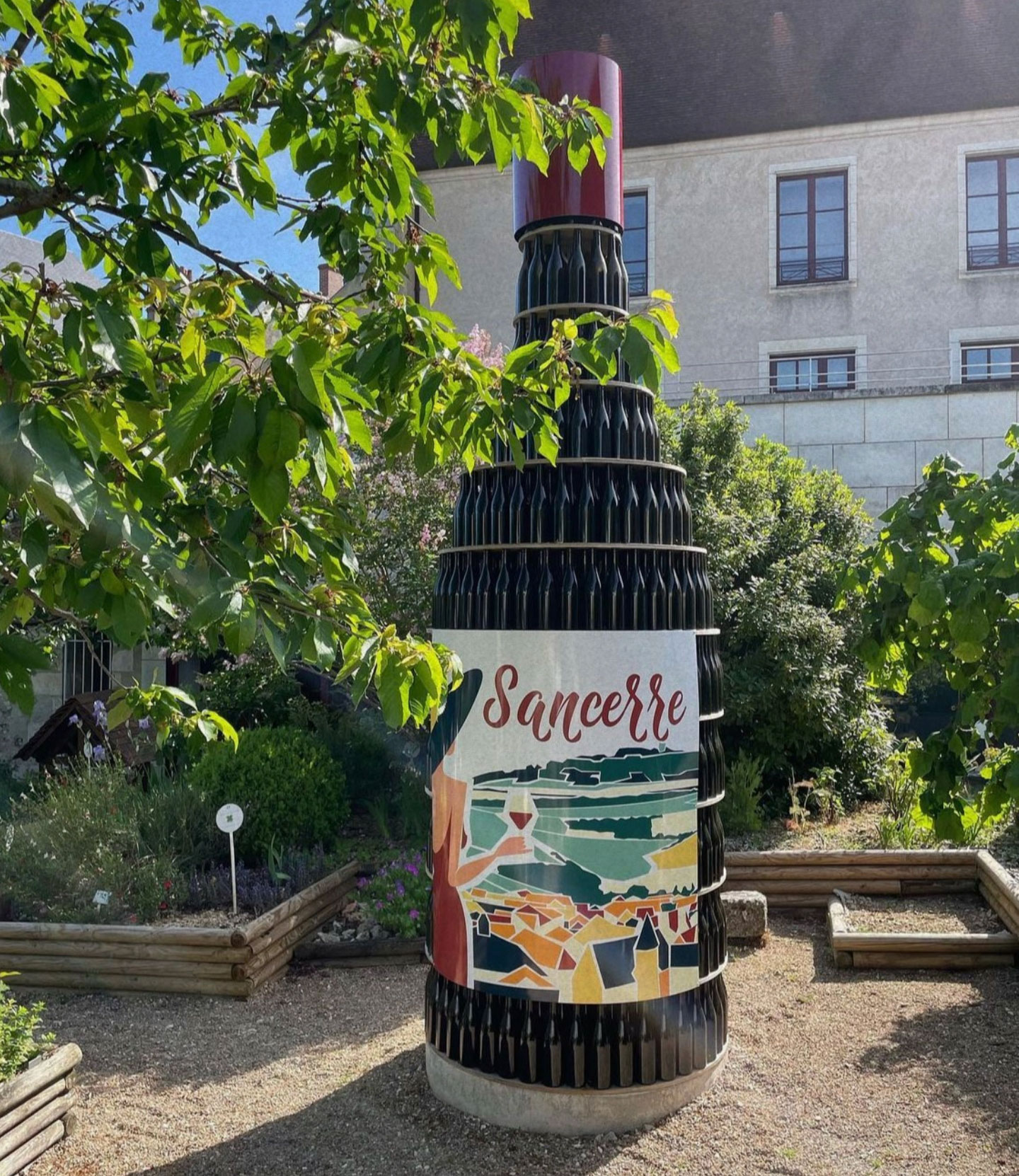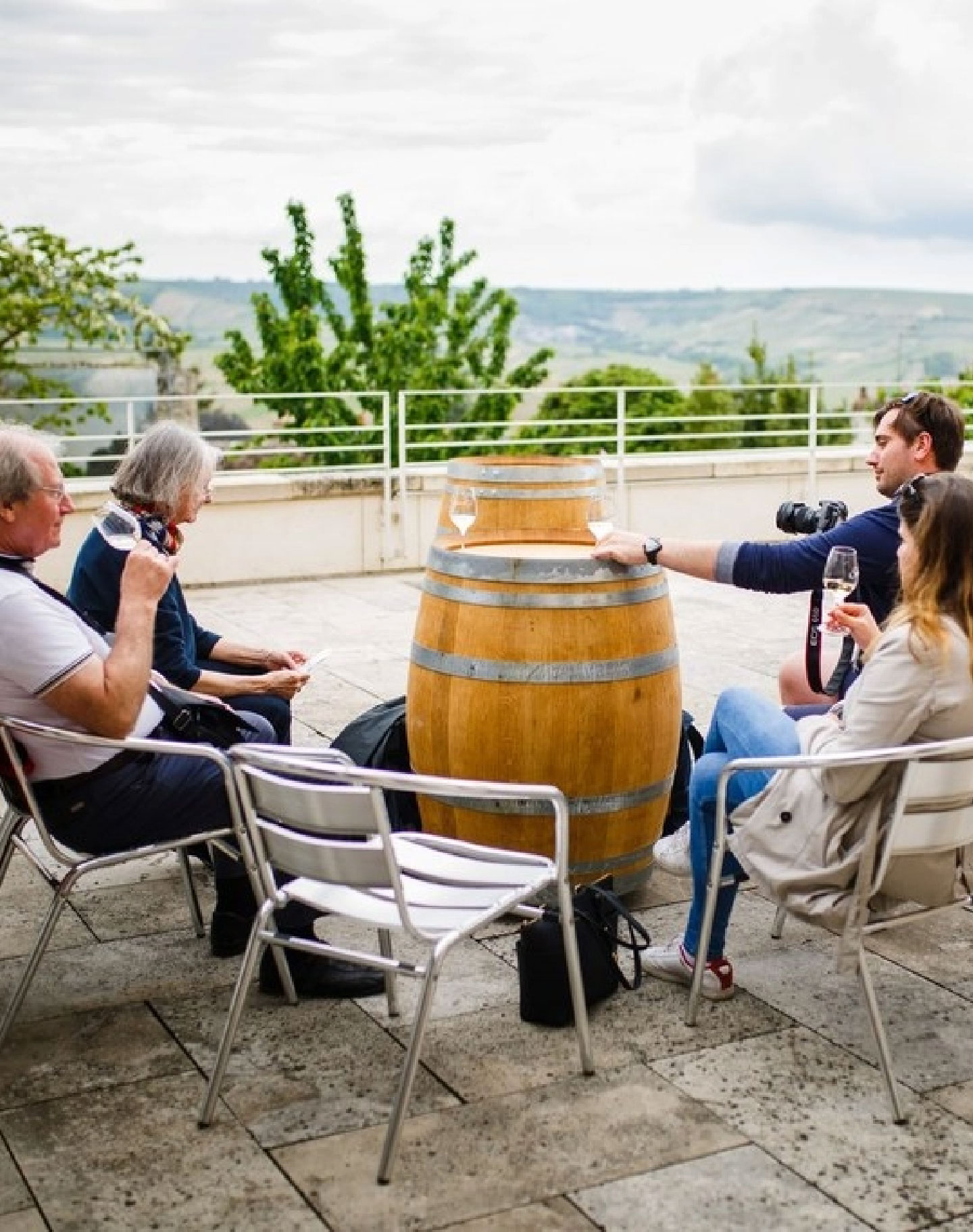 In 1968, the Sancerre Viticultural Union first showed interest in purchasing the building in order to set up a Winegrowers' House. The project never came to fruition and the building continued to become more run down.

In spite of its condition, the State decided to protect the building as a Historical Monument (registered on 15 March 1968), which contributed to its preservation and paved the way for future restoration.

In 1996, the winegrowers of Sancerre finally bought the house and undertook a very long and fastidious renovation of the property, under the scientific and technical supervision of the Regional Commission of France's Historical Monuments.

Renovation work began in 2002 and lasted three years:

On 10 June 2005, Maison des Sancerre officially opened its doors to the general public and the dream of an entire generation of winegrowers finally became a reality.

In order to accommodate all visitors, regular improvements have been made and the entire layout was redesigned in 2015-2016.